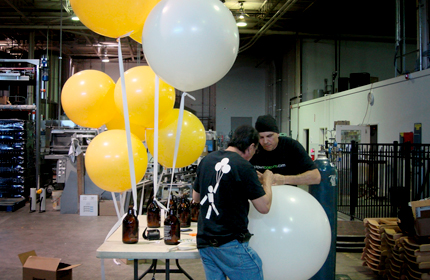 Our Quality
For over twenty years we have provided reliable and customized balloon design services from our facilities at Yonkers and the Bronx.
Experience has taught us what works in a balloon decoration: Top of the line materials, the right design and installation tools, and a creative team committed to quality.
We take pride in using only the best balloons manufactured in the USA. Our decorators use design software to plan space in large installations, and before each event, they test balloon float, coatings, and weights in our preassembly work center.
On-site, our team leader inspects your installation to ensure complete satisfaction.